Harness the power of intelligent asset management software and realise the true power of your assets.
iAM OMNI has been designed to assist Government and Commercial Property Managers responsible for Asset, Lifecycle, Compliance and Workforce Management, while working seamlessly with existing enterprise software systems.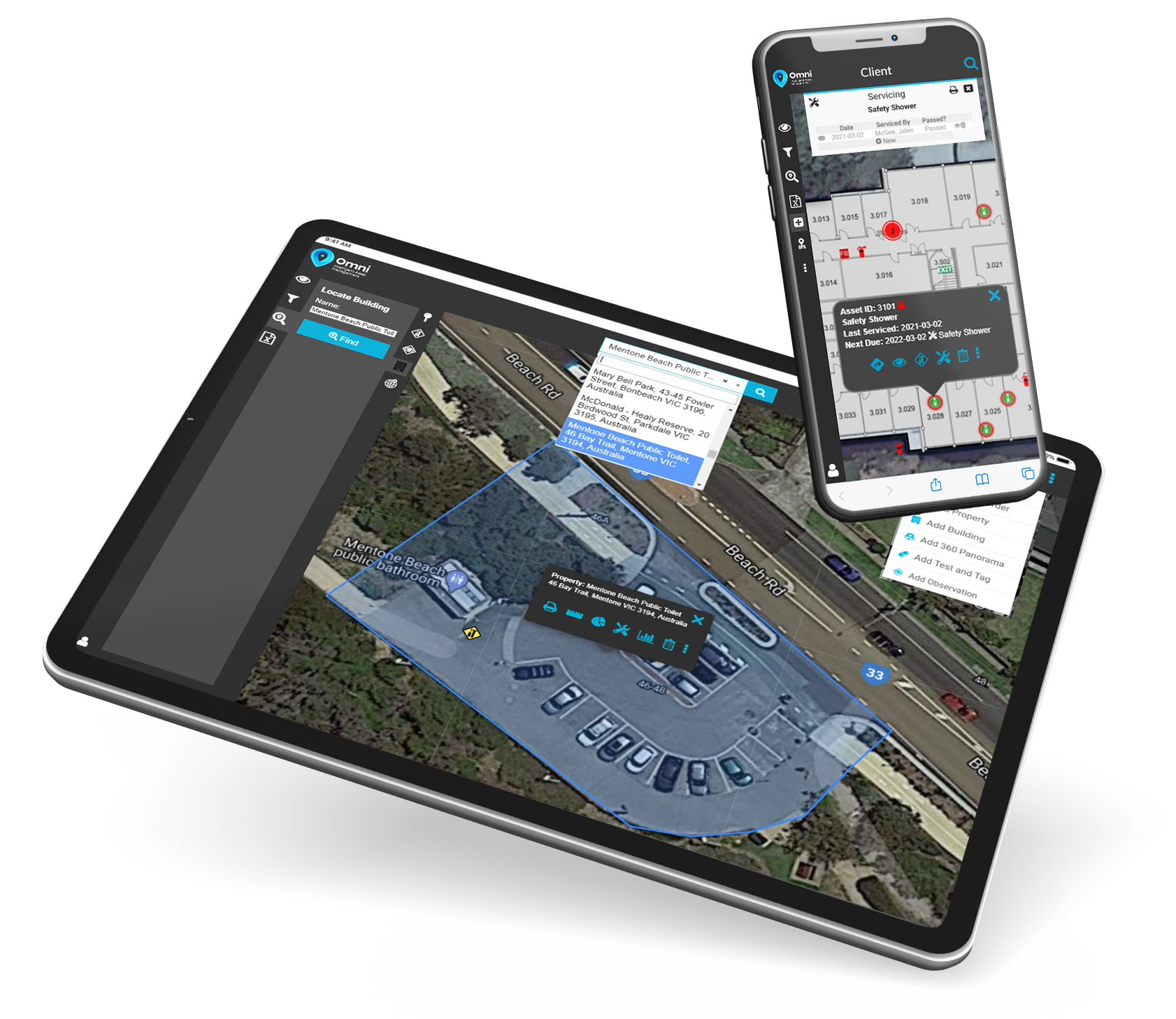 With iAM Omni, knowledge is power
Our purpose is to help asset managers to realise the full value of your assets by harnessing the power of intelligent asset management software.
Specifically designed to make managing buildings and facilities assets easier and more effective for all concerned, iAM Omni delivers real value without the need for additional resources.
What can you do with iAM OMNI
We have multiple modules that can empower you to be able to make the most of your assets. From our Asset Management module to our Community Connectivity module, our software will improve your work efficiency and accuracy without additional time and effort.
iAM OMNI's Asset Management module was designed to make capturing and recording assets much quicker and easier. Existing resources can be utilised to create a digital asset in just 90 seconds with just a few short clicks.
Enjoy a reduction in lost productivity from attempting to locate a faulty asset, isolation point, connection or below ground services in spatial properties and geographically difficult terrains. Once an asset is created in iAM OMNI, it can be updated, serviced, maintained or replaced which creates a history for easy access and audit purposes.
Our cloud based intelligent asset mapping software displays fixed and geospatial assets 24/7 on any internet accessible device. This knowledge, in turn, provides immediate benefits to employees and service providers by simplifying asset management and issue rectification of faults whilst continuously reducing maintenance times.
Our Auditing and Compliance module empowers the user to manage risk outcomes with our Traffic Light System. Using simply displayed precise Asset Risk and Compliance Profiles with inbuilt intelligence encourages agile and strategic asset management.
iAM OMNI's Auditing and Compliance module was designed to be easy to use, uncomplicated and straightforward – navigating our software is smooth sailing and you can view the status of multiple assets all at once on any internet capable device.
Our software offers improved regulatory compliance, better budget forecasts and funding submissions which will result in improved financial outcomes for business. Instant funding opportunities will exist when you truly understand your asset value and condition supported by fact-based evidence. This enables better Asset Management decisions from a greater asset knowledge base.
Here at iAM OMNI, we have developed our Community Connectivity module to allow the community to report faults, defects and raise requests with ease. Anyone can log in to iAM OMNI to raise a request, from members of the public to university students, this module aims to keep everyone connected and reduce frustrations.
Once a request has been submitted by the user, it is immediately sent directly to the correct department for review and action, eliminating bottlenecks of information whilst saving time and money with less effort.
Forget having numerous departments chasing each other for fragments of information, our GIS solution has inbuilt omni-directional communication channels for all stakeholders, improving information flow and efficiency.
With iAM OMNI's Workforce Management module, you are able to create fully customisable digital work orders with the touch of a button. Add several features to your work orders such as; priority level, timeframe, budget limit and much more.
Small fault in a large area? Save your tradespeople the unnecessary waste of time finding the problem and pinpoint where the work is required using GPS for an exact visual location of the issue.
Create a fully customisable hierarchy system for user level permissions and control what your users get to see. Utilise iAM OMNI's default hierarchy system or create your own, you could permit some users to be read-only, or even allow certain users to make changes to the metadata – the choice is yours.
What our product can offer you
Our software offers our clients many advantages and user benefits,
check out just some of the many reasons why your organisation could be further prospering with iAM Omni.

24/7 accessibility
iAM OMNI is available 24/7 for whenever is convenient for you, we work to your schedule - if you are working then so are we.

Easy to use
iAM OMNI was designed to be user friendly, it is simple yet effective. Our software is also compatible with your existing resources, systems, software & service providers.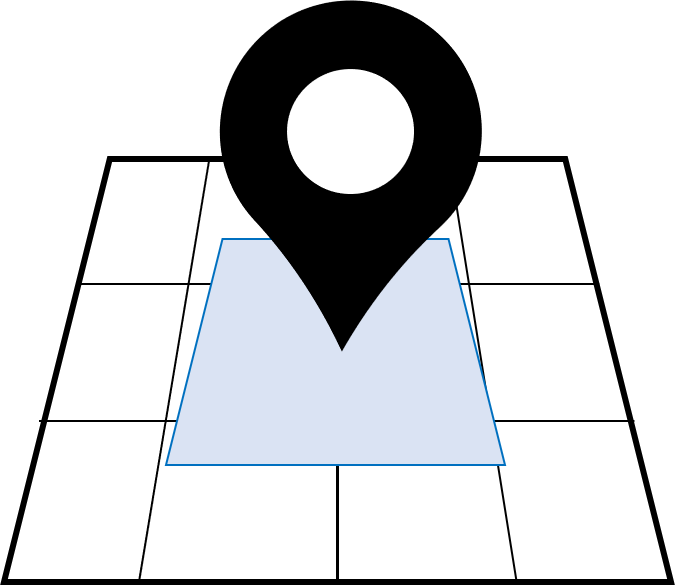 Geofencing
Our software enables you to create your own geofences and undertake performance management, create reports and control the privacy of your portfolio within your organisation.

Premium support
Here at iAM OMNI, we offer our clients premium support including; fully comprehensive training, 24/7 support from our team, live chat and more.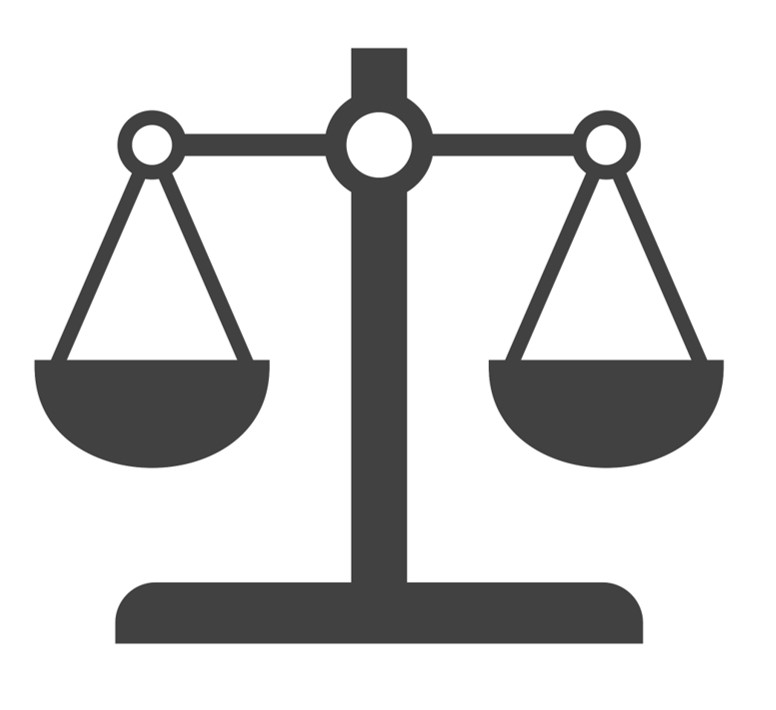 Database of truth
iAM OMNI is a database of truth, it is consistently up-to-date and current - you will always get the latest data and information.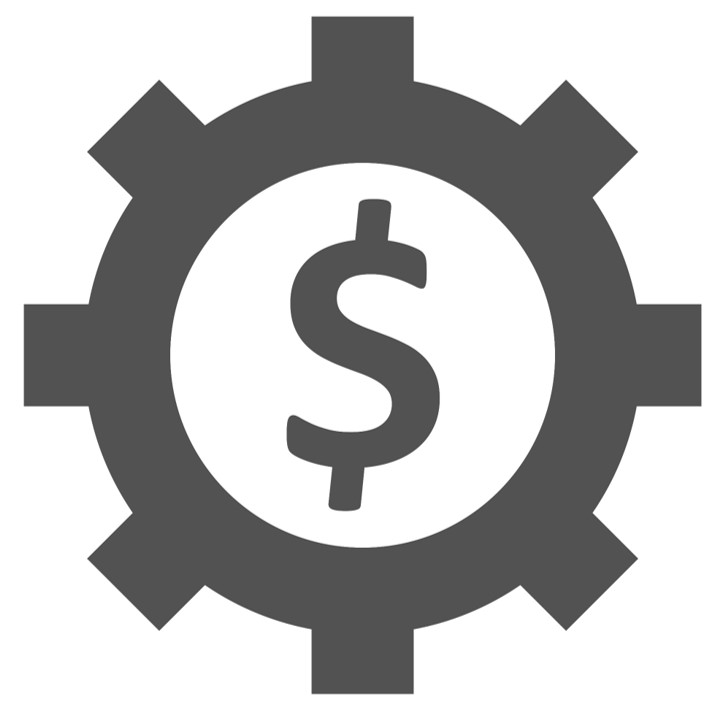 Free Updates
We're always making improvements and changes to our software, and any updates that we make are included within your subscription, even when we add additional modules.
User Testimonials
We are proud of our product and what it can empower our users to achieve, check out what some of our clients have to say about iAM OMNI.
"Very professional software that has made the task of keeping track of assets seamless. It gives me the edge over other service providers – my staff love it, because it works!"
"iAM Omni's software adds real value to our council – it is user friendly, smart and suits our needs."
"iAM Omni is fantastic and user friendly, the pinpoint accuracy and precision for locating the assets is amazing. Using iAM Omni as a fieldworker, I have found it speeds up my work efficiency around 30-40% daily."
Connect with our team for a free demonstration
We promise we don't send spam